Harder than finishing the mittens: trying to do a photoshoot with a black lab puppy around.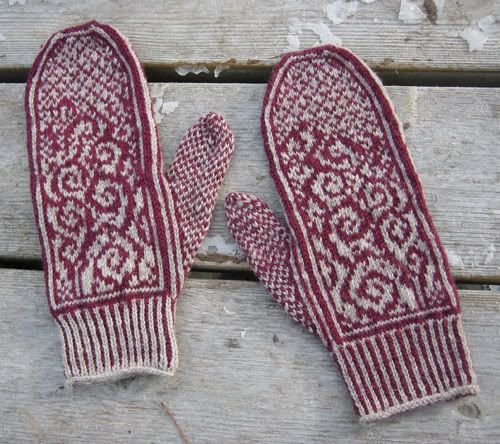 They're my first colorwork project, and you can tell: I got my tension issues worked out on the second one and, consequentially, it turned out a good inch bigger than the first! Sort of sorted out in blocking, but, oh well.
Kim got them for Christmas because it wouldn't be fair otherways; she'd admired them from day one and was always demanding that strangers look at them and say nice things. Kim, while she refuses to admit that she wants to knit, is what I refer to as a "Fiber Ally." She requests knit things, proudly wears the Jaywalkers I gave her for her birthday, and is always willing to pet soft yarn. Give it time. She'll come around.